STC: PowerBI Dashboard Workshop
June 7 @ 9:00 am

-

3:30 pm

CDT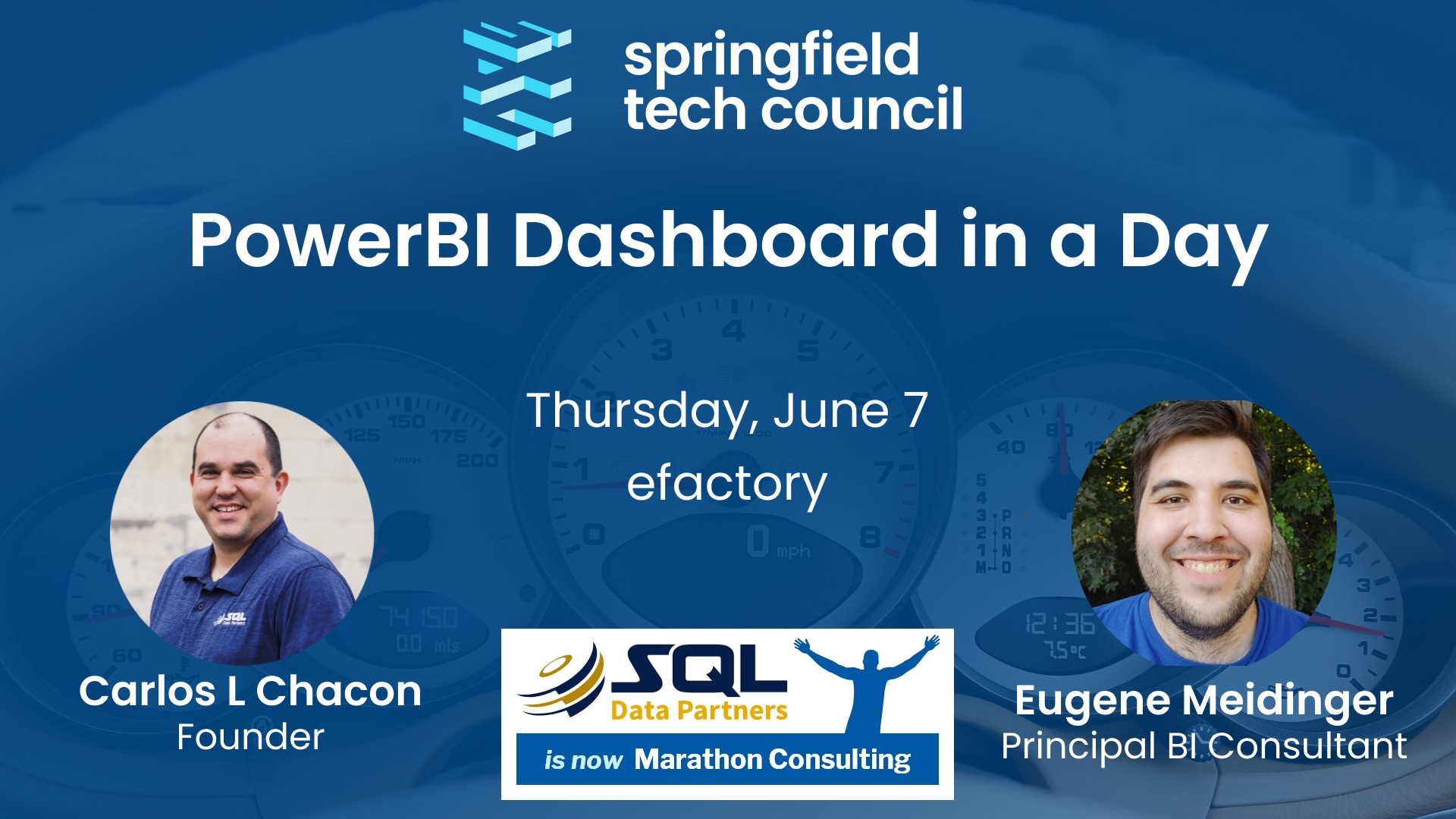 Learning Over Lunch – PowerBI Dashboard in a Day
June's Learning Over Lunch will be a little longer than usual, so let's call it Learning Including Lunch! We will have a maximum of 25 for this event.
Goal: The goal of this session is to help you get started visualizing your data with the Power BI suite of tools. In this single day workshop, we review the capabilities of the Power BI suite of tools and help you realize the objectives as follows:
Objectives:
Empower you to create your own visual reports in a very intuitive way.
Understand the data you want to analyze and visualize by defining the metrics you want to capture (start with the end in mind).
Extend what you can do with Excel using interactive visualizations.
How to share your reports in a central location without having to email them all out.
We also encourage you to bring your own data in a CSV or Excel format, to the workshop. The last 2 hours are dedicated to enabling you to build reports and dashboards on your own data with the support of your instructor.
Pre-requisites:
Bring your own laptop.
Signup for Power BI: Go to https://powerbi.microsoft.com/en-us/
Microsoft Power BI Desktop from: https://learn.microsoft.com/en-us/power-bi/fundamentals/desktop-get-the-desktop
Carlos Chacon, Founder of SQL Data Partners returns to Springfield for this event, but he is not coming alone. Along with him will be his SQL Data Partners Podcast co-host and Principal BI Consultant Eugene Meidinger. They are taking Dashboard in a Day on the road after a successful kickoff in Richmond, Virginia.
We will be in the efactory's Cox Health Innovation Room. Carlos loves to eat in Springfield, so we will eat well. We'll have pastries or donuts for breakfast with the efactory's awesome coffee. Lunch will be provided.
Sponsored by and presented by SQL Data Partners, LLC. Optional workshop time will be available after lunch, until 3:30.
Related Events